By Search
Search for your Malta Flights.
Malta is a popular year-round destination with its wonderful climate and picturesque villages, there is plenty to do during your stay in Malta. Malta as a destination offers you plenty of interesting things to do and see and better still the locals are English speaking with some well spoken in other European languages. The Maltese Islands are just a short flight away from any European destination, a 3 hour flight at the most from the UK. To book an airline has become fairly easy with a good selection of carriers that operate cheap flights to Malta and there are plenty of hotels to choose from to suit your pocket.
The majority of airline carriers have made it much simpler for the traveller to book their flight with the option of online facilities offering a wide range of services to suit your requirements and budget. You will note the competitive prices when you book your Malta flight with airlines featuring a low cost for the flight. You are then given the option to add services such as baggage, priority boarding, baby car booster seats, sports, musical equipment and others. So keep an eye out for these extras when you have a tight budget. Another important factor is to remember, is make sure you print off your boarding passes, these may come at a charge should you not have them handy when checking in.
There is no off peak season for flights when you book Malta with it being an all-year- round destination. However flight costs will vary depending on the time of year due to holiday periods etc. Great accommodation packages are offered when you book Malta flights from most online portals. These packages will incorporate cheaper accommodation prices and the best deal on Malta flights.
Hotels in Malta
There is a vast selection of Malta hotels available ranging from 2 star to 5 star luxury hotels. Hotels are located all over the island with the majority being in the north and east coastal areas, to suit every budget offering a good range of facilities. Most hotels which have a website offer an online facility allowing you to book your holiday real-time.
In the north coastal area, St.Paul's Bay, is a popular destination for holidaymakers, which is now a developed area built around the original picturesque fishing village. The resorts of Bugibba and Qawra offer a good number of hotel accommodation, tourist facilities and amenities.
The coastline is primarily rocky but there are still plenty of opportunities for swimming and sunbathing, with a choice of beach clubs and lidos in the resort. There are hotels in the northern resorts of Mellieha and Golden Bay, both boasting their popular sandy beaches, each with their stunning surrounding views.
The main resorts of Sliema and St Julians are on the east coast of the Islands, both areas extremely popular and are linked by a seafront promenade. Many hotels are located on the coastal areas or on seafront promenades; others can be found tucked away in quiet streets but still in walking distance to the promenade and amenities. Sliema is more upmarket with its busy waterfront cafes, bars and many shops and small malls, whilst St Julians is considered to be the best place for entertainment in Malta, offering a bustling nightlife with an abundance of eateries, restaurants, bars, chic cafe's, clubs, cinemas, bowling alley and more. The main resort in the south of Malta is Marsascala, with its tranquillity and colourful bay, popular with the locals.
The capital of Malta, Valletta, is an ancient fortified city, a historical gem, full of culture, wonderful artefacts and beautiful buildings, dating back to the 15th century. Valletta is oozing with architectural delights, never ending streets with quirky looking buildings, some from the 15th century or from during the British governance and others more recent. Palazzo's, piazzas, monuments are just a few marvels to mention. St John's Co Cathedral, with Caravaggio's masterpiece of the Beheading of St John the Baptist, the Grand Master's Palace and War Museum. One also has plenty opportunities to enjoy a celebrated selection of local and international performances in its magnificent baroque Manoel Theatre or at St James Cavalier with its stylish architecture. Valletta is also one of the main shopping hubs in Malta, offering an abundance of indoor and outdoor cafeterias and good eateries. Valletta is a great place to stay in, with hotels located in various areas of this remarkable city, some overlooking superb harbour views, and others have views of botanic gardens or grand historic monuments.
History buffs will be enthralled with the Island's several millennia of history waiting to be explored. From fascinating archaeological sites, some of which are older than the Pyramids, various imposing buildings dating back to the 15th century from the days of the Knights of St John, to the amazing St John Co Cathedral in Valletta, Malta's capital city. Not to forget to mention the several churches throughout the Island – there is literally one for every day of the year! Museum lovers will enjoy getting lost during their visits to Malta's several treasures. Each museum houses impressive artefacts from various eras be it art, archaeology, natural history or war time. Enjoy afternoons of lazy sunbathing, water sports or take a boat trip around the striking coastline of hidden lagoons, rugged cliff tops and beaches. You can easily book for any boat trip or enquire about any other activities from the hotel front desk.
It is worth noting that throughout the year a good number of Malta hotels like to feature special promotions on their websites, which are great to take advantage of and book your flight and accommodation there and then.

You will find the Maltese Islands to be a treasure that offers great value for money with welcoming service.
---
Malta News
Date: Sun, 25 Jun 2017 22:25:01 +0200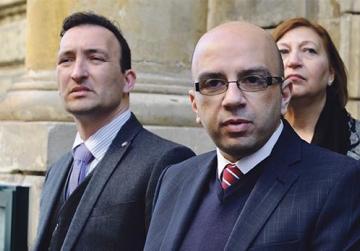 The change in the leadership of the teachers' union will not impact any of the positions held by the MUT in the past, newly elected president Marco Bonnici has pledged. Mr Bonnici spoke to The Sunday Times of Malta a day after he beat rival Franklin Barbara by just six votes in an election that was closely followed, in part due to the bitter campaign which saw the two candidates accusing one another of hijacking the electoral process. "The union's positions do not reflect its leadership but that of our members. I do not believe that it is those at the helm that determine the MUT's positions but its members," Mr Bonnici said. His comments stand in contrast to those of his rival during the campaign, when Mr Barbara promised to bring what he said was much-needed change to educators' professional lives. Pointing to home schooling as an example, Mr Bonnici said that when the MUT made its position against this concept public, it was following feedback it received from its members. Asked whether the MUT served as a trade union or as a professional body, Mr Bonnici insisted the union has always served as both. "The MUT is both a professional body as well as a trade union. In the past,... >
Read more ...
---
Date: Sun, 25 Jun 2017 22:18:00 +0200
Lewis Hamilton accused Formula One rival Sebastian Vettel of disgracing himself and deliberately driving into his car as a bitter clash between the world championship rivals dominated Sunday's Grand Prix in Azerbaijan. Red Bull's Daniel Ricciardo won in Baku after a chaotic race which saw Ferrari's Vettel given a 10-second stop-go penalty when he steered into the back of race leader Hamilton's Mercedes under safety car conditions after a red-flag stoppage on lap 22. The four-time champion seemed infuriated with Hamilton after the Briton slowed on the exit of Turn 15. After the initial collision, the German gesticulated angrily with both hands as he pulled alongside his rival and hit the side of Hamilton's car. After his penalty, imposed by the stewards for dangerous driving, Vettel recovered to finish fourth, one place ahead of Hamilton. The episode left the British driver incensed. "Deliberately driving into another driver and getting away pretty much scot-free as he still came fourth, I think that's a disgrace. I think he disgraced himself today," Hamilton said. "Imagine all the young kids that are watching Formula 1 today and see that kind of behaviour from a four-time world... >
Read more ...
---
Date: Sun, 25 Jun 2017 20:04:00 +0200
Malta Public Transport will operate 11 special bus services on Tuesday after the Isle of MTV concert as follows: S10: departure time from Valletta at 23:00, 23:45 and 00:30 from Bay A1 Valletta – Floriana Triq Sant Anna – Bombi – Blata L-Bajda – Marsa Triq Aldo Moro – Paola Square – Ghan Dwieli – Isla Terminus – Bormla Pjazza Gavino Gulia – Bormla Xatt – Birgu Café Riche – Kapuccini – Xghajra Church – Xghajra Xatt – Kalkara Ta Bighi – Kalkara Xatt S13: operated according the demand, from Bay A11, A12 and A13 Valletta – Floriana Triq Sant Anna – Bombi – Pieta – Msida – Gzira Rue D'Argens – Gzira Triq Testaferrata – Sliema Ferries – Sliema Tower Road – Spinola – St. Julians – Paceville – Pembroke P&R S20: departure time from Valletta every 30 minutes from 23:00 till 00:30, from Bay A2 Valletta – Floriana Triq Sant Anna – Bombi – Pieta – Msida – Gzira Rue D'Argens –Mrabat – San Gwann Church – San Gwann Ta Zwjt – Kappara – Kappara roundabaout (tal-gas) – Qroqq Skatepark – Msida S30: departure from Valletta every 15 minutes from 23:00 till 01:00, from Bay A3 Valletta – Floriana Triq Sant Anna – Bombi – Pieta – Msida – Qroqq Skatepark – Birkirkara By-Pass – Lija Roundabaout – Iklin –... >
Read more ...
---
Date: Sun, 25 Jun 2017 18:23:06 +0200
Sequenchill & Friends, the series of music events al fresco, is back for a second edition, dubbed Blissful Moments, this summer, bringing together a parade of local artists against a backdrop of sun and sea. The brainchild of Salvatore Muscat – aka Sequenchill – the events gathered a good following last year among lovers of music from the alternative scene. "The concept behind these really personalised events came from the love for ambient and chill-out music through the years. The idea was to celebrate the Maltese summer sunset through the music, building on events already held at pioneer... This article is part of our premium content. Full story is available on Times of Malta Premium. >
Read more ...
---
Date: Sun, 25 Jun 2017 17:58:00 +0200
Red Bull's Daniel Ricciardo won a chaotic Azerbaijan Grand Prix today, with Formula One championship leader Sebastian Vettel finishing fourth after being penalised for swerving into rival Lewis Hamilton who came home in fifth. Hamilton's Mercedes team mate Valtteri Bottas finished second after overcoming a first-lap collision with Ferrari's Kimi Raikkonen which had put him last. Canadian teenager Lance Stroll came home third, the Williams driver's first podium, after being overhauled by Bottas on the line. Ferrari's Vettel, who seemed infuriated with Hamilton after the British driver slowed on the exit of Turn 15 under safety car conditions after a red-flag stoppage, appeared to drive into the triple world champion's Mercedes and was hit was a 10-second stop-go penalty, which saw him drop from second to ninth. Hamilton was denied the opportunity to prevent Vettel from extending his championship advantage when he was forced to cede his lead after pitting due to a loose head rest. Australian Ricciardo's victory was his first since he won the Malaysian Grand Prix last year and the victory lifted him up to fourth in the standings on 92 points, behind Vettel on 153 and Hamilton on... >
Read more ...
---