By Search
Search for your Malta Flights.
Malta is a popular year-round destination with its wonderful climate and picturesque villages, there is plenty to do during your stay in Malta. Malta as a destination offers you plenty of interesting things to do and see and better still the locals are English speaking with some well spoken in other European languages. The Maltese Islands are just a short flight away from any European destination, a 3 hour flight at the most from the UK. To book an airline has become fairly easy with a good selection of carriers that operate cheap flights to Malta and there are plenty of hotels to choose from to suit your pocket.
The majority of airline carriers have made it much simpler for the traveller to book their flight with the option of online facilities offering a wide range of services to suit your requirements and budget. You will note the competitive prices when you book your Malta flight with airlines featuring a low cost for the flight. You are then given the option to add services such as baggage, priority boarding, baby car booster seats, sports, musical equipment and others. So keep an eye out for these extras when you have a tight budget. Another important factor is to remember, is make sure you print off your boarding passes, these may come at a charge should you not have them handy when checking in.
There is no off peak season for flights when you book Malta with it being an all-year- round destination. However flight costs will vary depending on the time of year due to holiday periods etc. Great accommodation packages are offered when you book Malta flights from most online portals. These packages will incorporate cheaper accommodation prices and the best deal on Malta flights.
Hotels in Malta
There is a vast selection of Malta hotels available ranging from 2 star to 5 star luxury hotels. Hotels are located all over the island with the majority being in the north and east coastal areas, to suit every budget offering a good range of facilities. Most hotels which have a website offer an online facility allowing you to book your holiday real-time.
In the north coastal area, St.Paul's Bay, is a popular destination for holidaymakers, which is now a developed area built around the original picturesque fishing village. The resorts of Bugibba and Qawra offer a good number of hotel accommodation, tourist facilities and amenities.
The coastline is primarily rocky but there are still plenty of opportunities for swimming and sunbathing, with a choice of beach clubs and lidos in the resort. There are hotels in the northern resorts of Mellieha and Golden Bay, both boasting their popular sandy beaches, each with their stunning surrounding views.
The main resorts of Sliema and St Julians are on the east coast of the Islands, both areas extremely popular and are linked by a seafront promenade. Many hotels are located on the coastal areas or on seafront promenades; others can be found tucked away in quiet streets but still in walking distance to the promenade and amenities. Sliema is more upmarket with its busy waterfront cafes, bars and many shops and small malls, whilst St Julians is considered to be the best place for entertainment in Malta, offering a bustling nightlife with an abundance of eateries, restaurants, bars, chic cafe's, clubs, cinemas, bowling alley and more. The main resort in the south of Malta is Marsascala, with its tranquillity and colourful bay, popular with the locals.
The capital of Malta, Valletta, is an ancient fortified city, a historical gem, full of culture, wonderful artefacts and beautiful buildings, dating back to the 15th century. Valletta is oozing with architectural delights, never ending streets with quirky looking buildings, some from the 15th century or from during the British governance and others more recent. Palazzo's, piazzas, monuments are just a few marvels to mention. St John's Co Cathedral, with Caravaggio's masterpiece of the Beheading of St John the Baptist, the Grand Master's Palace and War Museum. One also has plenty opportunities to enjoy a celebrated selection of local and international performances in its magnificent baroque Manoel Theatre or at St James Cavalier with its stylish architecture. Valletta is also one of the main shopping hubs in Malta, offering an abundance of indoor and outdoor cafeterias and good eateries. Valletta is a great place to stay in, with hotels located in various areas of this remarkable city, some overlooking superb harbour views, and others have views of botanic gardens or grand historic monuments.
History buffs will be enthralled with the Island's several millennia of history waiting to be explored. From fascinating archaeological sites, some of which are older than the Pyramids, various imposing buildings dating back to the 15th century from the days of the Knights of St John, to the amazing St John Co Cathedral in Valletta, Malta's capital city. Not to forget to mention the several churches throughout the Island – there is literally one for every day of the year! Museum lovers will enjoy getting lost during their visits to Malta's several treasures. Each museum houses impressive artefacts from various eras be it art, archaeology, natural history or war time. Enjoy afternoons of lazy sunbathing, water sports or take a boat trip around the striking coastline of hidden lagoons, rugged cliff tops and beaches. You can easily book for any boat trip or enquire about any other activities from the hotel front desk.
It is worth noting that throughout the year a good number of Malta hotels like to feature special promotions on their websites, which are great to take advantage of and book your flight and accommodation there and then.

You will find the Maltese Islands to be a treasure that offers great value for money with welcoming service.
---
Malta News
Date: Wed, 23 Aug 2017 21:36:00 +0200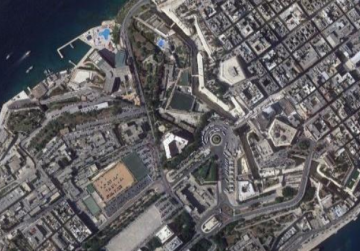 A project linking the harbours on either side of Valletta through a sea tunnel below the city is still on the drawing board, according to its proponent. Developer Anġlu Xuereb, who was awarded the concession to build the tunnel by Projects Malta, a government entity, in 2015 said studies were still under way. READ: Anglu Xuereb has a 10-year plan for Valletta Mr Xuereb filed a planning application in June last year for the construction of a tunnel that would allow specifically-designed ferry boats to cut across Valletta providing a direct sea link between Cottonera, Sliema and the capital. "The project is still on track but given it is the first of its kind we have been asked by the relevant authorities to carry out a number of studies," Mr Xuereb said when contacted. Once the planning permit was issued, Mr Xuereb added, it would take 18 months for the project to be up and running. He ruled out finishing the project by the end of 2018 as originally envisaged, given the ongoing discussions with different authorities. >
Read more ...
---
Date: Wed, 23 Aug 2017 21:34:00 +0200
Lufthansa has submitted a letter of interest in Air Berlin's Niki unit and other parts of the insolvent carrier, a source familiar with the talks said today. Air Berlin, which is being kept in the air thanks to a €150 million government loan, has been in talks with interested parties since last week when it filed for insolvency after major shareholder, Gulf carrier Etihad, said it would no longer provide funding. Part of Air Berlin's appeal to bidders lies in its access to take-off and landing slots at airports such as Duesseldorf, in Germany's most populous region. Lufthansa said in a statement this evening it reaffirmed that it was keen to absorb part of Air Berlin. "The interest in a takeover of parts of Air Berlin Group was reinforced with a termsheet presented today," Lufthansa said. As part of a restructuring this year, Air Berlin transferred leisure routes to tourist destinations in Spain and Greece to its Austria-based unit Niki, founded by former F1 driver Niki Lauda. Analysts at Goodbody said buying Niki would strengthen Lufthansa's position against Ryanair on such routes. For 2017, Lufthansa Group, including budget unit Eurowings, has a market share of about 22.4... >
Read more ...
---
Date: Wed, 23 Aug 2017 21:01:05 +0200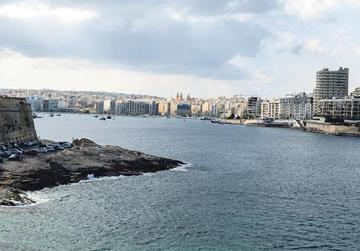 An idea floated by an architect to connect Sliema and Valletta with a footbridge spanning Marsamxett Harbour has received mixed reviews on social media. The proposal would help in the regeneration of the lower part of Valletta, according to Konrad Xuereb, who is based in London. Dr Xuereb's idea is to span the 400-metre distance between Tigné Point in Sliema and the gun post on Valletta's ramparts with a pedestrian bridge to encourage people to walk to the capital. The bridge, he said, would cost around €8 million. READ: Imagine a pedestrian bridge between Valletta and Sliema But while some have applauded the idea, others have lashed out at what they believe would compromise the Valletta cityscape. On a more technical level, others have questioned the viability of a narrow pedestrian bridge spanning an open harbour that is prone to the very strong north-easterly wind. Whether Dr Xuereb's idea is taken up remains to be seen but for the older generations, it rekindled memories of another grand project proposed almost 60 years ago to bridge Marsamxett Harbour. Known as the aerial ropeway, the project involved a cable car connection between St Anne Square on the Sliema Ferries and... >
Read more ...
---
Date: Wed, 23 Aug 2017 21:00:00 +0200
Wayne Rooney has announced his retirement from international football. Here, Press Association Sport takes a chronological look at the striker's international career: 2003: February 2 - Aged 17 years and 111 days, Rooney becomes the youngest player to play for England in the 3-1 friendly defeat to Australia at Upton Park.September 6 - Scores first England goal - an 18-yard half-volley against Macedonia in Skopje. 2004: June 17 - Becomes youngest player to score in European Championship history in England's 3-0 win over Switzerland.July - Named in Euro 2004 team of the tournament after scoring four goals to help England reach the quarter-finals. 2006: April 30 - Fractures metatarsal in right foot during Manchester United's 3-0 defeat at Chelsea, putting his World Cup place in doubt.May 8 - After sleeping in an oxygen tent to aid his recovery, Rooney is named in England's World Cup squad by then manager Sven-Goran Eriksson.July 1 - Effectively costs England their place at the World Cup by being sent off for a stamp on Ricardo Carvalho in quarter-final against Portugal. Shoves Cristiano Ronaldo after his United team-mate urges the referee to send Rooney off. The Three Lions lose... >
Read more ...
---
Date: Wed, 23 Aug 2017 20:47:00 +0200
Taylor Swift announced a new album titled "Reputation" today, just over a week after scoring a court victory at a high-profile groping trial in Colorado. The singer made the announcement in a series of Instagram images, including a possible album cover featuring a black and white illustration of Swift with newspaper-style headlines overlapping part of her face. The album will be released November 10, and the first single will debut tomorrow. Swift, 27, ended a six-month absence from the spotlight to deliver unflinching testimony against a radio DJ in a Denver court earlier this month. She was awarded the symbolic $1 in damages that she had sought after a federal jury in Denver found the DJ had grabbed her bottom while posing for a photo with her in 2013. The singer, one of the most followed people on social media, followed her court victory by deleting posts from Instagram, Twitter and removing her avatar from her Facebook page, sending fans into a frenzy speculating about whether Swift had been hacked or was preparing to launch new music or reinvent herself. "Reputation" will come three years after Swift's 2014 best-selling album "1989," which spawned hits such as "Shake It... >
Read more ...
---