By Search
Search for your Malta Flights.
Malta is a popular year-round destination with its wonderful climate and picturesque villages, there is plenty to do during your stay in Malta. Malta as a destination offers you plenty of interesting things to do and see and better still the locals are English speaking with some well spoken in other European languages. The Maltese Islands are just a short flight away from any European destination, a 3 hour flight at the most from the UK. To book an airline has become fairly easy with a good selection of carriers that operate cheap flights to Malta and there are plenty of hotels to choose from to suit your pocket.
The majority of airline carriers have made it much simpler for the traveller to book their flight with the option of online facilities offering a wide range of services to suit your requirements and budget. You will note the competitive prices when you book your Malta flight with airlines featuring a low cost for the flight. You are then given the option to add services such as baggage, priority boarding, baby car booster seats, sports, musical equipment and others. So keep an eye out for these extras when you have a tight budget. Another important factor is to remember, is make sure you print off your boarding passes, these may come at a charge should you not have them handy when checking in.
There is no off peak season for flights when you book Malta with it being an all-year- round destination. However flight costs will vary depending on the time of year due to holiday periods etc. Great accommodation packages are offered when you book Malta flights from most online portals. These packages will incorporate cheaper accommodation prices and the best deal on Malta flights.
Hotels in Malta
There is a vast selection of Malta hotels available ranging from 2 star to 5 star luxury hotels. Hotels are located all over the island with the majority being in the north and east coastal areas, to suit every budget offering a good range of facilities. Most hotels which have a website offer an online facility allowing you to book your holiday real-time.
In the north coastal area, St.Paul's Bay, is a popular destination for holidaymakers, which is now a developed area built around the original picturesque fishing village. The resorts of Bugibba and Qawra offer a good number of hotel accommodation, tourist facilities and amenities.
The coastline is primarily rocky but there are still plenty of opportunities for swimming and sunbathing, with a choice of beach clubs and lidos in the resort. There are hotels in the northern resorts of Mellieha and Golden Bay, both boasting their popular sandy beaches, each with their stunning surrounding views.
The main resorts of Sliema and St Julians are on the east coast of the Islands, both areas extremely popular and are linked by a seafront promenade. Many hotels are located on the coastal areas or on seafront promenades; others can be found tucked away in quiet streets but still in walking distance to the promenade and amenities. Sliema is more upmarket with its busy waterfront cafes, bars and many shops and small malls, whilst St Julians is considered to be the best place for entertainment in Malta, offering a bustling nightlife with an abundance of eateries, restaurants, bars, chic cafe's, clubs, cinemas, bowling alley and more. The main resort in the south of Malta is Marsascala, with its tranquillity and colourful bay, popular with the locals.
The capital of Malta, Valletta, is an ancient fortified city, a historical gem, full of culture, wonderful artefacts and beautiful buildings, dating back to the 15th century. Valletta is oozing with architectural delights, never ending streets with quirky looking buildings, some from the 15th century or from during the British governance and others more recent. Palazzo's, piazzas, monuments are just a few marvels to mention. St John's Co Cathedral, with Caravaggio's masterpiece of the Beheading of St John the Baptist, the Grand Master's Palace and War Museum. One also has plenty opportunities to enjoy a celebrated selection of local and international performances in its magnificent baroque Manoel Theatre or at St James Cavalier with its stylish architecture. Valletta is also one of the main shopping hubs in Malta, offering an abundance of indoor and outdoor cafeterias and good eateries. Valletta is a great place to stay in, with hotels located in various areas of this remarkable city, some overlooking superb harbour views, and others have views of botanic gardens or grand historic monuments.
History buffs will be enthralled with the Island's several millennia of history waiting to be explored. From fascinating archaeological sites, some of which are older than the Pyramids, various imposing buildings dating back to the 15th century from the days of the Knights of St John, to the amazing St John Co Cathedral in Valletta, Malta's capital city. Not to forget to mention the several churches throughout the Island – there is literally one for every day of the year! Museum lovers will enjoy getting lost during their visits to Malta's several treasures. Each museum houses impressive artefacts from various eras be it art, archaeology, natural history or war time. Enjoy afternoons of lazy sunbathing, water sports or take a boat trip around the striking coastline of hidden lagoons, rugged cliff tops and beaches. You can easily book for any boat trip or enquire about any other activities from the hotel front desk.
It is worth noting that throughout the year a good number of Malta hotels like to feature special promotions on their websites, which are great to take advantage of and book your flight and accommodation there and then.

You will find the Maltese Islands to be a treasure that offers great value for money with welcoming service.
---
Malta News
Date: Mon, 24 Jul 2017 10:05:05 +0200
The fate of Qawra's coastal bungalow zone could be sealed this evening as the Planning Authority decides whether to allow four-storey apartment blocks in the area. The plan to change height restrictions on a site measuring 8,000 square-metres on the seafront was met with objections from 280 Qawra residents. The planning executive council will meet at 5pm to discuss changing the height limitation to allow three floors and penthouses and increase the maximum built up coverage of the low-density site to 50 per cent. The area on the Qawra seafront, just past the Dolmen Hotel, is made up of 11 detached one-storey bungalows. Nine out of the 11 bungalow owners on the site support the change, which is vehemently opposed by residents of nearby blocks. Objecting residents insist that the site in question is part of a much larger area that once belonged to a single owner, who included restrictive conditions in each contract of transfer to preserve the site as developed in line with a holistic master plan. The PA was expected to decide on the re-zoning application last March but the residents filed a request for an injunction through their lawyer Ian Stafrace. However, last April the court... >
Read more ...
---
Date: Mon, 24 Jul 2017 10:00:00 +0200
One of the factors that an investor considers before investing in a particular company is the performance its soundness. Following the half yearly reports being issued in the last couple of days, it is the investors' interest to remain tuned for any possible opportunities that might be in place. Following the half-yearly reports being issued in the last days, it is the investors' interest to remain tuned for any possible opportunities that might be in place. From a company perspective, financial reports are a double-edged sword, since their performance will be under scrutiny compared to market expectations set beforehand. As such, this judgement will be reflected in the share price fluctuations depending on how much the actual results under-perform or over-perform from the market expectations set beforehand. Finacial report data Valeo reported 16% growth in order intake excluding the €3 billion order intake at the Valeo-Siemens JV and its operating margin moved up by 17% considering the takeover of Ichikoh on January 2017. The latter being one of Japan's leading automotive lighting companies and it still trades on the Tokyo Stock Exchange. In the first six months of 2017, Valeo... >
Read more ...
---
Date: Mon, 24 Jul 2017 09:49:00 +0200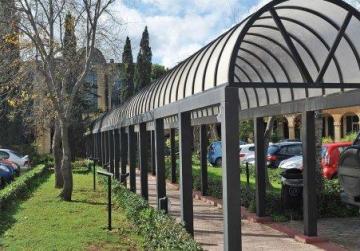 Compliance certificates and Development Notification Orders (DNOs) can now be filled in online from the Planning Authority's new website. Addressing a press conference, PA executive chairman Johann Buttigieg said that the two popular applications, accessed by dozens of people daily, would be available from the comfort of one's home or mobile phone. Water and electricity services are only installed when an applicant is in possession of a valid compliance certificate, while DNOs cover any proposed development that does not have an impact on the site or neighbouring residences. The authority's new-look website comes on the back of a recent upgrade of its map server which acts like Google Maps for planning issues. A spokeswoman for the authority said research had been conducted among professionals who used the old website, mainly architects, and members of the public to identify key features that needed attention. She explained that the new website, considerably faster than the original, included a useful tools section for both the public and professionals, which included the most requested services. Planning Parliamentary Secretary Chris Agius said easier access was the way forward... >
Read more ...
---
Date: Mon, 24 Jul 2017 09:22:00 +0200
An elderly woman on board a cruise ship was transported to Malta late last night after she needed immediate medical attention.  The Armed Forces of Malta dispatched a rescue vessel to evacuate the woman. She was taken to Hay Wharf base along with her husband, and transferred to Mater Dei Hospital by ambulance. No further details are available.      >
Read more ...
---
Date: Mon, 24 Jul 2017 08:46:00 +0200
A five-year-old girl who hit the headlines after her homemade lemonade stand was shut down by the council has received dozens of offers to set up stalls at other events. Council officials shut down the stall selling refreshments to people heading to the Lovebox music festival although Tower Hamlets council later cancelled their fine and apologised. The girl's family said dozens of festivals, markets and businesses have now offered them the opportunity to set up a lemonade stand. The girl was initially fined £150 for setting up a lemonade stall near their home to sell refreshments to people heading to the festival in Victoria Park, east London, last weekend. Though the fine has been dropped, the council said it does not mean the children of Tower Hamlets can set up lemonade stands at will. >
Read more ...
---