By Who Flies
Search for your Malta Flights by looking up which airlines fly to Malta.
Airlines flying to Malta
---
Malta News
Date: Sun, 24 Sep 2017 11:52:00 +0200
The Barber Angels cut hair free of charge for homeless people all over Germany. Can a haircut change a life? >
Read more ...
---
Date: Sun, 24 Sep 2017 11:34:00 +0200
Updated with second shot flamingo A juvenile greater flamingo was shot in Ħal Far this morning and another, an adult, was later retrieved in Marsascala. Birdlife said in a statement that it was called at Ħal Far together with the police by a person who witnessed the bird being shot. The witness then saw the bird falling some distance from where it was hit. In another statement shortly after, the organisation said it had retrieved another shot flamingo, this time from Marsascala. Birdlife Malta's CEO Mark Sultana described this as outrageous and disgusting. He said that to make things worse, the Government seemed to be adopting a nonchalant attitude with promises of reducing fines still being considered. "We demand action on behalf of all those who love nature. We ask the public to show their concern and support us today more than ever." After being retrieved from Ħal Far, the bird was handed to the police who delivered the bird to the vet. However, it had lost a lot of blood from a completely fractured right wing and nothing could be done to save it. Due to severe gunshot wounds the vet had to put the bird down. BirdLife Malta's conservation manager Nicholas Barbara, who was on... >
Read more ...
---
Date: Sun, 24 Sep 2017 11:22:03 +0200
In early July, 1917, the food supply was in a precarious situation. The bread obtainable was enough to try the hardest stomach. A letter in the Daily Malta Chronicle described the situation: "The complaint is general, but the people are helpless. The sanitary people feed off the same kind of bread, I suppose; unless they are more fortunate in getting a digestible and palatable product, otherwise I cannot understand why such a state of affairs should not only continue, but go from bad to worse. "I have been getting my bread from different dealers, but it is all the same heavy unpalatable abomination. If kept beyond a day it will turn sour and mouldy. It may be due to the excess of moisture allowed to remain in the bread, but this circumstance should, by itself, engage the attention of the authorities, who should see that the public is not defrauded at any time, but especially in these hard times, when bread forms the staple food of most of the people. I also have my doubts whether our bread is not being adulterated..." The reader ended the letter by suggesting – in relation to food prices – that every buyer would be interested in the opening of large co-operative stores. Aster,... >
Read more ...
---
Date: Sun, 24 Sep 2017 11:17:00 +0200
While the Nationalist Party is devoting all of its energy to get out of its present crisis, the Labour government is focusing on long-term measures to improve the people's quality of life, the Prime Minister said this morning. Joseph Muscat made this remark during a short comment over the phone on One Radio. The Prime Minister's comments were made in the wake of the internal turmoil which followed Adrian Delia's election as PN leader. While the issue of Dr Delia's co-option in Parliament seems to have been solved following Jean Pierre Debono's decision to relinquish his seat, a secret electoral commission report published a few days ago has cast doubts on the election result itself. In his remarks, Dr Muscat this morning called on Dr Delia to make his position clear on the government's invite for the Opposition to nominate a member on a waste management technical committee. He noted that even though the PN leader had indicated he was not interested, the government was waiting for a definite yes or no. Commenting on the major events of the week Dr Muscat spoke on recent National Statistics Office data, which he said showed that poverty was in decline. At the same time, he accused... >
Read more ...
---
Date: Sun, 24 Sep 2017 10:58:00 +0200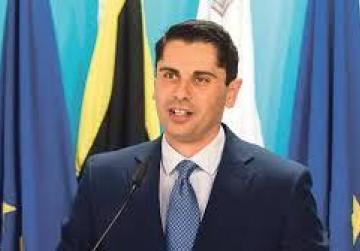 PN leader Adrian Delia this morning showered MP Jean Pierre Debono with praise for offering to give up his seat for the good of the party and country. Speaking during an interview on Radio 101, Dr Delia expressed his great respect for Mr Debono, and thanked other candidates on the seventh district for already indicating they too would give up their seat if elected during the casual election. For Dr Delia to finally get a seat in Parliament, the person elected instead of Mr Debono would have to resign so that the PN leader could be co-opted. Dr Delia stressed that Mr Debono's decision was a selfless act and not part of some deal. Mr Debono, who was also interviewed, said he would be handing in his resignation from Parliament tomorrow. He said he had a "sleepless night over the decision" prior to offering to give up his seat, in what he described as the most difficult decision he had ever taken. Mr Debono appealed to his colleagues on the seventh district to immediately pass on this seat to Dr Delia. He said it was imperative that the party united behind Dr Delia, as the PN was not yet functioning as it should as a party in Opposition. Dr Delia explained during the interview that... >
Read more ...
---